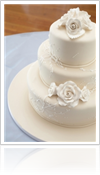 One of the most exciting moments of any wedding is when the bride and groom cut the cake. In this video, you will receive simple instructions for cutting your wedding cake successfully. If your cake has multiple tiers, remove and lift the tiers, before you begin cutting. Once the tiers have been disassembled, you can measure and cut the slices. A company that rents flatware in Baltimore can provide you with the tools that you will need to cut and serve your wedding cake.
If you are preparing for an upcoming wedding, make sure to rent all of the serving platters and china that you will need to serve your guests. A premier rental company can provide you with elegant rentals that will add the perfect touch to your reception.

If you're planning your wedding, then you'll want to come up with a fantastic menu for the reception. Along with the right wedding rentals in Washington, D.C., you'll want to select delicious food and drinks that you and your guests are sure to enjoy.
You can start planning your wedding menu with help from this video. Think about what your guests like to eat as well as what you and your spouse-to-be enjoy the most. Make sure to fill your table rentals with a variety of foods so everyone is sure to find something they'll enjoy. Don't forget about rental equipment such as flatware and glassware!

Are you planning a special event? If so, you can make the most of it by selecting the right party rentals in Annapolis . Your event can seem simple and the venue can seem plain if you don't have the right items like tables, chairs, and serving platters—but it doesn't make sense to buy items that you will likely only use once. Luckily, party rentals allow you to make your event look and feel glamorous without having to spend a fortune.
One type of rental equipment that can enhance your event is stemware. Different glassware is appropriate for different events, so it's important to figure out what is right for your event. If you're hosting a more formal event, you can choose wine glasses and champagne flutes. If your event will be on the more casual side, tumblers and beer glasses might be better choices. Decide on the types of drinks you plan to serve so you know what types of glasses you'll need.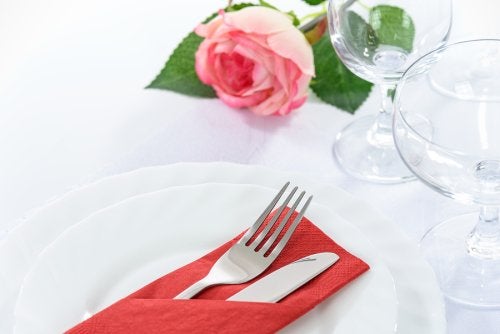 You've picked your bridal party and have chosen your wedding rental equipment in Annapolis—now it's time to choose your music! You and your guests should be able to let loose and have a great time during your reception, which is why it's important to select the right music for this event. The following tips can help you decide if you should choose a band or DJ for your wedding.
Pick your first dance song.
When you and your new spouse share your first dance, you'll want the perfect song to be playing in the background. Even after choosing your song, you'll have to decide if you want a band to perform it or a DJ to play it. A band is the right choice if you want a personal touch added to this song, while a DJ is the better choice if you want a specific rendition of the song to be played.
Think about what will get people on the dance floor.
Just like other party rentals like table linens and glassware, dance floor rentals are essential for unforgettable wedding receptions. The wedding reception is where you and your guests get to celebrate, and dancing is certainly a great way to celebrate! What type of music will get your guests off their seats and on their feet on the dance floor? If your friends and family all have similar taste in tunes, then a band can be a great choice. If your loved ones are interested in different music genres, then a DJ might be the more appropriate choice.
Consider extra entertainment value.
Bands and DJs don't just play music—they also provide entertainment. Guests probably won't want to dance when they're eating and chatting with each other, which is why it's important to make sure your musical choice will be able to provide light background music or other types of entertainment. A band can give your reception a concert-like feeling. A DJ might also offer to host games and let guests play with props, providing extra entertainment.

Employees need to feel like a team to work like one, which is why corporate retreats can be very helpful. If you want to help your employees build stronger bonds that can ultimately benefit your business, then a corporate retreat with rental equipment in Baltimore is a great idea. Make the most of your upcoming corporate event with these tips: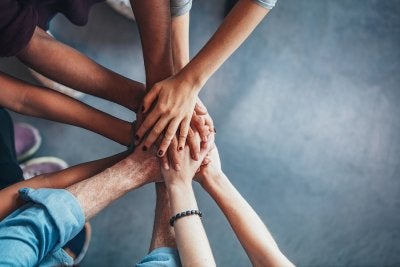 Think of Team-Building Activities
The point of a corporate retreat is to help your employees learn how to work together and become a stronger team. To accomplish this, it's a good idea to come up with a few team-building activities that are both fun and beneficial. Some activities to consider include puzzles, obstacle courses, trust exercises, and even escape room-like activities that require groups to work together to accomplish a communal goal.
Consider a Tent Rental
You don't need to spend a fortune on a venue for your corporate retreat—you can use rental equipment, instead! Renting a tent can provide the perfect amount of space to keep your employees comfortable while also allowing them to enjoy their team-building activities outdoors. Depending on how many people will be attending, you can choose to rent a tent that can provide shade for the entire event or a smaller tent that will serve as a resting station.
Set the Scene
Even if you choose team-building activities that require your employees to stand or be active, it's still important to provide plenty of seating to make sure everyone will be as comfortable as possible. Chair and table rentals will offer your employees a place to sit and mingle with one another. They can also be useful if employees need a place to sit and write or draw for certain activities.
Offer Refreshments
If you want your employees to be happy and energized during the retreat, it's important to provide refreshments. Order catering or come up with another plan so food and drinks will be readily available. You should also consider renting flatware and glassware instead of purchasing brand-new items.