There are countless ways to decorate your cocktail bar area. Consider your wedding or event theme before choosing your rental equipment, because you may find some new ideas for your party rentals. For example, a regular wooden table rental in Annapolis can be spruced up with the addition of sand or table linens. You can create the perfect cocktail decorations using a variety of rentals available to you. Read on for some fun ideas to decorate your cocktail bar area.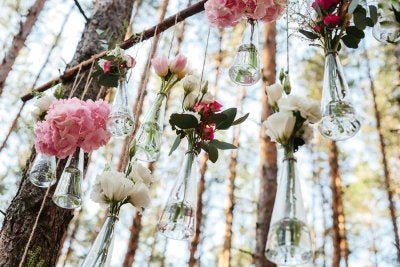 Rustic
If your wedding or event has a rustic or country theme, then decorate your cocktail bar with wooden barrels, wagon wheels, and wooden fixtures. Rustic elegance is a popular party theme right now, and it can be easily accomplished with a few simple party rentals. For example, large barrels and repurposed wooden centerpieces will give your rustic cocktail hour the added flair it needs.
Beach
Whether your wedding is on the beach or hundreds of miles away from the beach, you can bring the sand and waves to you. Set up a repurposed wooden shelf or table, and lay down heaps of white sand on the surface. Place seashells, starfish, and netting around the table for more beach vibes. Display signature cocktails and beers nestled in the sand with a cocktail umbrella shading them.
Banquet
Create an elegant and formal affair with a banquet décor around your cocktail bar. Drape fine table linens across the table. Set up tealight candles or candelabras on the table and around the bar area to create a soft glow and warm feeling. Place tall centerpieces on either side of the bar to properly frame it, and place large trees or drapes behind the bar for a more elegant look.
Speakeasy
Speakeasies are making a comeback in the bar scene, so why not include it in your wedding or special event? Your table and chair rentals should come in dark colors with cushioned seats. Choose dark woods for your bar table, and set up ferns to frame the bar.