So you've found the perfect space for your upcoming event and you've finalized the guest list. What's next? Before moving on to selecting the table linens and serving platters, consider whether you need to request a stage rental for your party in Annapolis. A rental equipment company can help you figure out the details for your stage rental to make your event a success.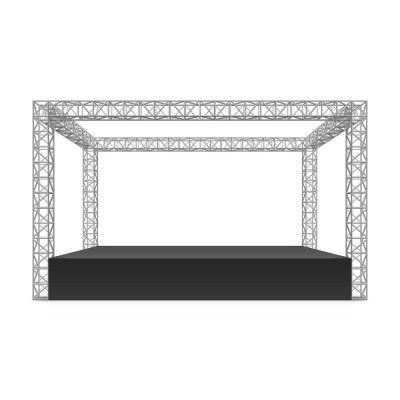 You have hired a band to play at your event.
One of the most common reasons why event planners rent stages for their special occasions is that they have hired live entertainment. Whether you're making arrangements with classical musicians or a punk rock band, you'll need to provide them with a temporary home for their performance. Stage rentals allow for the proper separation between your guests and the performers. A rented stage also lends an air of formality to your event and allows a clear line of sight to the performers from all corners of the venue. Plus, placing speakers on elevated platforms improves the quality of the sound, especially for guests located on the other end of the room. In addition to providing a temporary stage rental for musicians, renting a stage is a smart move to make if you have hired a magician, stand-up comedian, improv troupe, or any other entertainers.
You would like to encourage exceptional photography.
Photography might not be the first thing to come to mind when you think of stage rentals, but you might be surprised at the extent to which introducing different elevations to a space can enhance photography. A stage rental effectively breaks up the space and adds new dimensions that create visual interest.
You plan to hand out awards.
Corporate events, fundraisers, charity events, and similar affairs often feature an itinerary that includes accolades and recognitions. If you plan to hand out awards at your event, renting a stage is an excellent way to put the spotlight on the recipients. Be sure to arrange the tables in such a way that allows a clear walking path to and from the stage.