There are many do's and don'ts when it comes to attending a wedding. For example, you should turn your cellphone off during the ceremony, and you should not arrive late. You must also be respectful of the venue's rental equipment , china, and other wedding rentals in Annapolis. These are examples of common courtesy that many people may forget. Read on to learn more dos and don'ts that can help you navigate the next wedding you attend and ensure you still have a good time.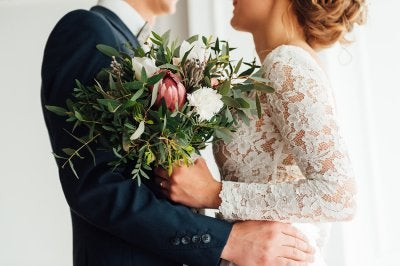 Do adhere to the dress code.
It is rude and inappropriate to show up to a formal wedding in jeans, shorts, or overly revealing outfits. Alternatively, it can be embarrassing to show up to a casual event in formal wear. Examine the invitation and the venue to help guide your outfit choices. When in doubt, ask the bride or groom well ahead of the ceremony.
Don't assume you have a plus one.
If you received a wedding invitation addressed only to you, then you must not assume that you can bring a guest. You can ask the wedding couple if you might bring your guest. However, be aware that they may have a limited number of seats at the venue or budgetary restrictions that are keeping the guest list tight.
Do sign the guest book.
The guest book is an important memento for the wedding couple, and it helps them remember everyone who shared in their special day. You will likely see the guest book on a table rental toward the entrance to the venue. If you cannot find it, then ask a member of the wedding party where to go. Your involvement will be much appreciated by the happy couple.
Don't take advantage of the bar.
Many weddings have an open bar, so guests can enjoy alcoholic and non-alcoholic drinks without payment. This is very generous of the bridal couple, but it should not be abused. You may end up being the center of attention in an embarrassing way. Keep your alcoholic drinks to a minimum, and thank the couple for their generosity.