Planning a wedding takes up a lot of your time, so don't make the mistake of planning every detail yourself. You can trust others with finding rental equipment, catering companies, and serving platters in Annapolis. Keep wedding planning stress low by avoiding the following mistakes.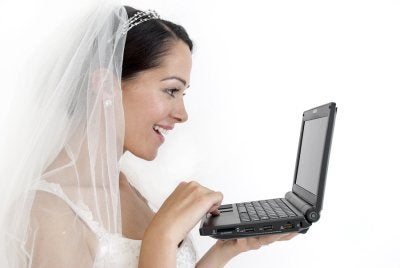 Leaving your guest list for later.
It is exciting to begin planning all of the wedding details, such as colors, decorations, and china patterns. However, these details are not the most important factor when you first begin to plan your wedding. Your guest list should be at the top of your to-do list, because most of your wedding details will fluctuate based on your guest list. For example, your venue will need an approximate guest count, and you cannot reserve table and chair rentals without a solid guest count. You do not need the final number until closer to the wedding date, but you should have a close estimate before you start to plan the rest of the wedding.
Planning the event by yourself.
It is okay to delegate some of your wedding tasks to your close friends and family. You will be much happier and less stressed if you trust others to help you plan the wedding. You can trust your friends to help you find prices on venues, catering, and wedding rentals. You can also work with your fiancé to determine which flowers, decorations, and favors should be at your wedding and the reception to follow. Relieve some of your planning stress, and you will have a much better time at your wedding.
Stressing over the little details.
You may have certain ideas and details that would be a great addition to your wedding, such as a special favor or decoration. However, if this is a minor detail, then it should not occupy your planning. Your wedding should be a fun event for everyone, but it should be the most fun for you and your fiancé. Don't ruin your wedding experience by stressing over small details.