Summer weddings can be beautiful for you and your guests, as long as you prepare for potentially hot weather and summer vacation schedules. In addition to your typical china and chair rentals, put tents and fans on your list of rental equipment near Annapolis. These items, plus the following do's and don'ts, will help make your summer wedding a great success.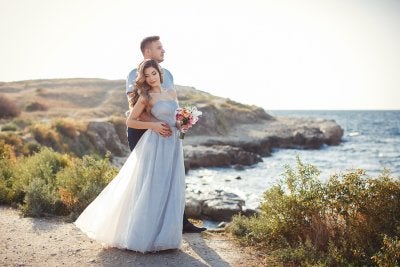 Do Prepare for the Heat
Summer may look gorgeous, but it does not always feel comfortable. Heat and humidity can put a damper on your big day, so it is crucial to have various measures in place to beat the heat. Include several fans and misters on your list of rental equipment. Offer guests and members of the bridal party water and cold drinks throughout the event. These measures will help prevent overheated guests and ensure that everyone has a great time.
Don't Forget Sun Protection
In addition to beating the heat, it is important to prepare for all types of weather conditions. More likely, you will have to contend with the sun during the summer, but rainy weather is a possibility too. Consider renting a large tent or canopies to keep your guests and bridal party protected from the hot sun or rainy clouds.
Do Send Save-the-Dates
Summer is often the best time for families to take vacations, so it is necessary to inform your guests of your wedding date ahead of your invitations. When your guests receive their save-the-dates, they can better prepare their traveling plans. If they are coming from out of the town, then they may plan their vacation around your wedding. In-town guests can ensure they will be able to attend your wedding and plan their trips for another date.
Don't Wear Heavy Clothes
Preparing for the summer heat should also include wearing the proper attire. Ensure that the bridal party is outfitted in lighter attire, such as linen suits and short or tea-length dresses. Include suggestions for light attire on the invitations, so your guests will feel comfortable as well.