Family reunions are a great time to catch up and have fun with long-distance family. Planning a reunion for the first time, however, can be stressful. You can cut back on the stress by enlisting helpful family members to book the rental equipment and help set up your venue in Baltimore. Read on to learn some easy tips that will make planning your first family reunion a great experience.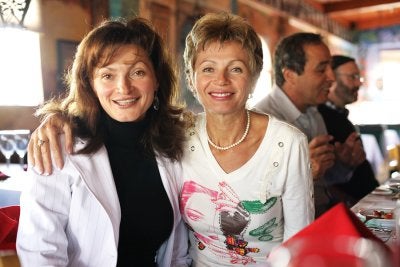 Tip #1: Form a Planning Committee
It is best to plan any sort of large get together with the help of others. If you are wrangling in family members from all over the country—and you need to set up lodging, food, and activities—then you need all of the help you can get. Enlist family members who get along and work well together. Designate tasks to each person and set up deadlines for each task to be completed. For example, any rental equipment, such as china or chair rentals, should be rented about two months prior to the reunion.
Tip #2: Plan Well in Advance
Planning a family reunion requires a lot of time. If you are planning a large reunion, then start making reservations for lodging and travel six months to a year before the reunion date. Book a large estate, hotel rooms, or banquet hall a year in advance, because these locations are commonly reserved for large parties as soon as they become available. Notify all of the family once you have a specified date for the reunion. This will give your family members plenty of time to request time off work, make travel arrangements, and make other vacation plans.
Tip #3: Start Small the First Time
For your first time planning a family reunion, try to start as small as possible. Only invite close family members who do not get to see each other often. If you start too big, and invite extended cousins for example, then you risk becoming overwhelmed and the reunion falling apart.