Your wedding day is an event that you will remember for your lifetime. In order to commemorate the occasion and spend time with family and friends, you may want to consider hosting an anniversary party. With services from a company that offers party rentals and chair rentals near Baltimore, you will be able to rent all of the equipment that is needed for your big day. From table linens to china, a party rental company can provide you with items that will help to take the guesswork out of party planning. Let's take a closer look at some tips for planning the perfect anniversary party.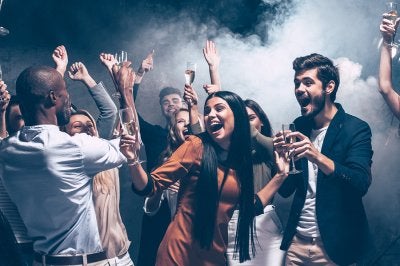 Set the Date in Advance
When you are planning an anniversary party, you will want to make sure that your festive occasion is held on or around the date of your actual anniversary. To ensure that your family and friends will be able to make the party, it is a good idea to set the date in advance. In order to provide your guests with advanced notice, you may want to mail out invitations at least one month ahead of time.
Choose Festive Décor
No anniversary party is complete without festive decorations and beautiful place settings. As you are gearing up for your anniversary party, you may want to consider renting linens, china, and other beautiful items that will add elegance to your big day. You may also want to choose a decoration theme that highlights something special about you and your spouse. For example, if you love to dance, you may want to include a dance floor rental in your party preparations.
Serve Plenty of Food and Drinks
An anniversary party will provide you with a fantastic opportunity to sit down with your loved ones over a delicious meal. As you are making preparations for your anniversary party, you may want to consider whether you will be making all of the food, or whether you would prefer to hire a catering company. A team of caterers will be able to take the stress out of serving food for all of your guests.