Winter weddings are beautiful and majestic. However, they may take a little extra planning than a wedding in spring or summer. Your winter wedding may require renting heaters, reserving a backup venue, and bundling up in the winter weather. Thankfully, you can still have a beautiful and joyous wedding experience with the right planning and party rentals in Baltimore . Here is your brief guide to planning a winter wedding: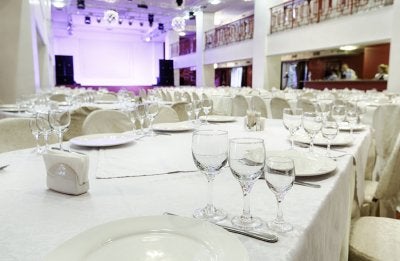 Invite your guests well in advance.
Winter is one of the busiest traveling times of the year because of the many holidays people celebrate. If you want certain people at your wedding, or you want a big wedding, then send out your invites early. Give your guests plenty of notice to plan their travel times, holiday parties, and work schedules around your wedding.
Advise your guests on winter wear.
Even if you have guests predominantly living in the same location of the wedding, you still need to inform them of the weather conditions. Your guests need to know whether they should be bundling up for an outdoor ceremony and reception, or if they can get away with a light jacket for an indoor event. Keep checking on the weather, and remind your guests as the date gets closer.
Secure a backup wedding venue.
Especially in the Maryland and D.C. areas, you must be prepared for snow, freezing temperatures, and other weather conditions that may thwart your wedding plans. With weather in mind, keep a backup wedding venue in reserve. If your ceremony or reception are located outside, then you absolutely must have a backup venue in case it is too cold for guests, and yourself, to comfortably enjoy the event.
Reserve your rental equipment early.
Due to winter being such a busy time, it is crucial that you reserve your rental equipment as early as possible. Other people will be planning holiday parties, so you need to ensure you have all of your serving platters, china, table, and chair rentals booked and under contract. Consider reserving other rentals as well, such as a dance floor, heaters, and various table linens.