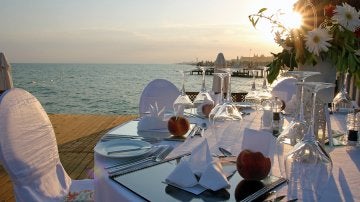 Renting flatware in Baltimore for your next event is a great option if you're looking for a wide selection of flatware colors, patterns, and shapes. With everything from traditional china to modern sets, renting flatware will leave you with no shortage of choices. Using  rental flatware can also save you from being left with a massive dish clean up after the meal.
When renting, you'll have plenty of dish types to select from. Plates typically are available in bread and butter, salad, dinner, dessert, holding, and charger sizes. You'll also be able to rent teacups and coffee cups, along with matching saucers.
Rentals to Remember specializes in meeting your party hosting needs. Whether you're planning a small get-together or a large wedding, we have high-quality rental equipment and supplies to help you host the perfect event. Explore our website to learn more about our services and selections so you can create an exquisite display for your next party or event.