Once the weather cools, many people look forward to spending more time with friends and family for the holidays. If you're preparing to choose your party rental equipment near Annapolis for an upcoming holiday gathering, then keep the following tips in mind while getting ready for your event: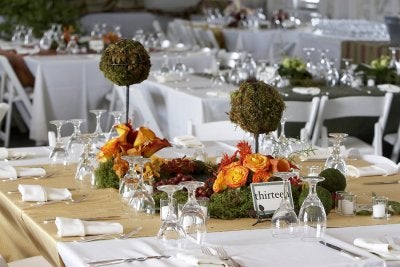 Invite Your Guests
When planning a holiday party, the first step that you should take is to set a date that is unlikely to conflict with holiday travel plans and other events. Next, create a guest list and send out invitations that include a date by which the attendees should R.S.V.P.
Pick a Location
Once you know approximately how many guests you can expect, you can move on to finding a suitable party venue. At this time of year, it's important to consider the weather when you're party planning. Ideally, choose a location that can hold everyone indoors, but that also has an outdoor area. Finally, consider getting outdoor space heaters from a party rental company to allow your guests to remain more comfortable when outside.
Think About Décor
Holidays parties provide you with an excellent opportunity to have fun with décor and create a festive atmosphere that your guests will remember. Decide on a few colors that will dominate the decorations, as well as a party theme around which you can base your choices for equipment and décor rentals. Do you want to create a winter wonderland, a traditional holiday at home, a stylish and elegant evening, or an event packed with fun and activities?
Plan the Setup
When getting ready for a holiday party, consider what type of seating you would like and how you plan to serve the food. Many people favor the use of buffets for events like these because they give people a better chance to mingle, which can be more difficult when guests are confined to their seats. Finally, think about what glassware, flatware, table linen, table, and chair rentals you will need to make the party a success. Following these tips, you can get ready for a party that your guests are sure to enjoy.