Outdoor events can be just as elegant as those held in a high-class ballroom, so throwing a picnic this summer is a great way to bring your friends and family together for a fancy afternoon. You can host an elegant picnic with a few simple pieces of rental equipment and imagination. For example, your china and glassware in Baltimore can double as picnic décor to match your inventive, new cocktails. Keep these ideas and more in mind when planning your elegant picnic this summer. Continue reading for a brief look at how to host a picnic.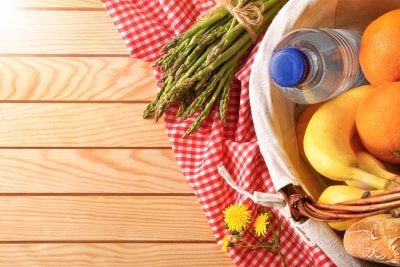 Set up Classy Décor
An important element of an elegant picnic in the décor. Your table and chair rentals must be of high quality, and they must be decorated with attractive table linens, china, and centerpieces. If you wish to throw a traditional-looking picnic, then choose checkered linens and fresh, green-stemmed flowers as decorations. You can also set up your tables and dance floor on a grassy lawn to complete the picnic look.
Create Original Cocktails
Picnics are often held during the spring and summer, so your drinks should be light and fresh for your guests to enjoy in the warm weather. Fun and original cocktails and "mocktails" are a great addition to an elegant picnic. Red and white sangrias—complete with fresh fruits—and alcoholic lemonades are refreshing drinks for the adults. Infused water, non-alcoholic lemonades, and teas are great summer drinks for the younger guests and adults who do not want to drink alcohol.
Offer Light Foods
Your picnic foods should be able to stand up to warmer weather and outside conditions. Set up a sandwich-making table or offer grilled hamburgers, kebobs, and vegetables. Keep an ice cooler nearby for your perishable foods like lettuce, cheese, and condiments. Offer your guests a fruit salad, fruit pies, tarts, or cheesecakes for lighter, sweet desserts. You can also make the picnic a potluck affair to avoid the high costs of feeding all your guests.