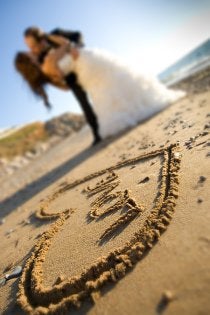 Planning a wedding involves a significant amount of foresight and decision-making. If you're looking for  rental equipment or wedding rentals in Annapolis for your nuptials this summer, you'll want the right supplies for designing the perfect celebration beneath bright blue skies and ample sunshine. Each season can provide its own complications for weddings, but these tips can help you avoid summer mishaps.
Beat the Heat
Imagine how hot you and your guests will feel when standing in suits and dresses beneath the summer sun. To avoid a crowd of sweaty and overheated invitees, be sure to have space for your celebration indoors as well as outdoors and provide shaded outdoor seating if possible. Have sunscreen on hand because there are bound to be guests and their children who will be sunburned otherwise. Also, keep mosquito repellant on hand to help keep partygoers comfortable if these irritating pests make an appearance on your big day.
Offer Fresh Refreshments
When renting your wedding glassware and flatware, be sure to have plenty of water glasses available to go along with several ice water beverage dispensers to help keep your guests hydrated. Remember to select serving platters that come with covers so you can protect your meals from bees, ants, and flies. Remember that summer weather calls for fresher, cooler fare. Opt for dishes that are low in dairy and served fresh to help prevent spoilage and melting.
Style with Care
If you're thinking of incorporating blossoms into your hairstyle, either use faux flowers or skip this step altogether to avoid being stuck with a wilted bouquet pinned into your locks. Even if you've always pictured yourself in a wedding gown with a trailing train, remember that this type of dress doesn't mix well with outdoor weddings. Instead, choose a shorter skirt length to avoid staining your gown with dirt and grass. Bees can be attracted to perfume, so consider skipping this beauty step until later in the evening when you freshen up and these bugs are asleep for the night.