If your dog is a beloved member of your family, you may want to consider including him in your upcoming wedding. Hosting a pet-friendly wedding will add a unique flair to your special day. A company that offers wedding rentals in Annapolis will be able to help you choose the right pieces for your pet-friendly ceremony and reception. From table rental to glassware and more, your rental company will offer all the elements that you need for your big day. To help you get started on the wedding planning process, here are some tips for planning a pet-friendly wedding: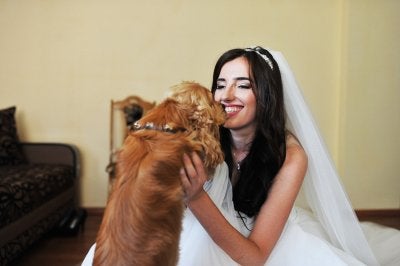 Take Photos With Your Dog
When you are planning your engagement or save-the-date photo shoot, you may want to include your dog in the pictures. An experienced wedding photographer will be able to take fun and charming pictures that include you, your spouse-to-be, and your pets while fitting your chosen theme. Having a dog in your save-the-date photos will allow you to create a beautiful image that provides you with wonderful memories for a lifetime.
Include Fido in Your Wedding Party
Depending on the demeanor of your dog, you may want to include him or her in your wedding party. A well-trained dog can even walk with you down the aisle. If you will be including your dog in your wedding party, you may want to practice before your big day. With a bit of training, you can rest assured that your canine companion will be able to keep your company at the altar, without causing a mishap.
Incorporate Pet-Friendly Wedding Rentals
If you will be hosting an outdoor wedding, you will need to make sure that your human and canine guests are comfortable, throughout the ceremony. A wedding tent rental will provide your guests with shade during your nuptials. By renting a wedding tent, you can also create an enclosure that will help your pet feel safe throughout the course of your wedding ceremony.